This is a recipe from my friend M that is super easy and tasty!
Ingredients:
1.5 cups of paella rice (or risotto) – DONT TRY ANY OTHER RICE TYE
3 cups of boiling water (2:1 ratio with rice)
80g of fresh parsley (if possible, if dried, using 5gr or so)
7 cloves of garlic sliced
1/2 cup or raising or similar
2 tsp of sweet smoked paprika (I used an Spanish branh)
Olive oil to fry garlic and a gulp of the rice.
Salt/pepper to taste
Process
Pre-heat oven at 180C
In a ovenproof container, put the rice, chopped parsley and paprika. Mix all well.
Fry the garlic with plenty of oil.
Pour the fried garlic and left over oil into the rice. Mix all well so the oil reaches all rice.
Pinch of salt/pepper.
Add 3 cups of boiling water. Mix all well.
Put the container into the oven for 30 minutes.
Taste the rice before removing from the oven.
Ready to eat!
Before putting into the oven and before adding the water: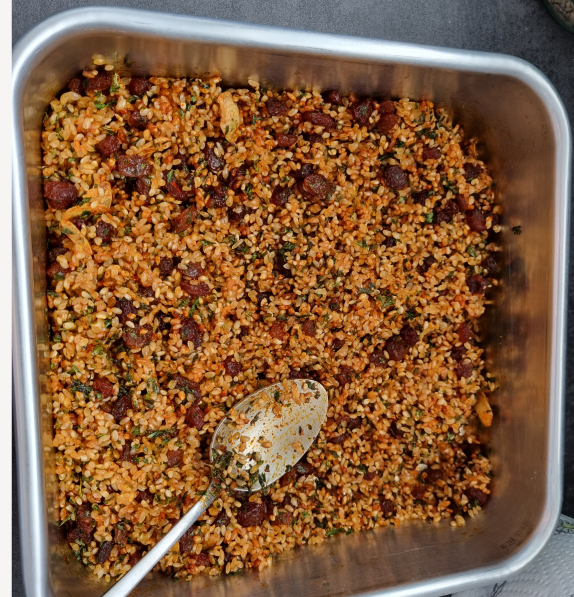 After taking it out from the oven: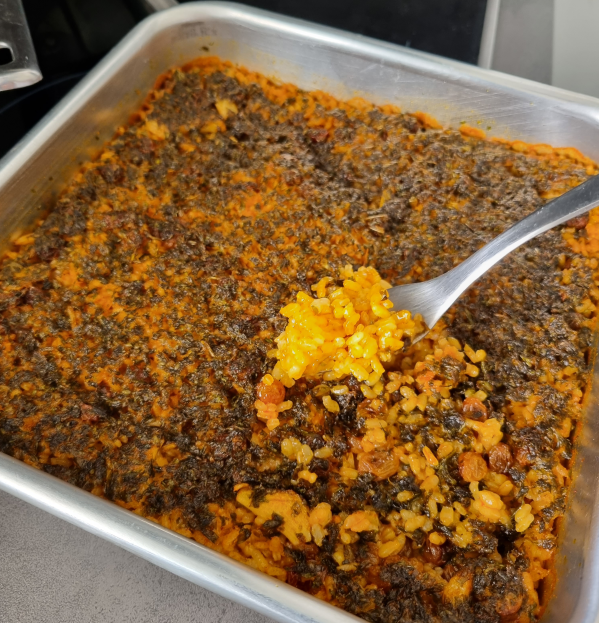 Very tasty! Although I originally used more than 2 tsp of paprika. So for next time, I will stick with just 2 and will see