---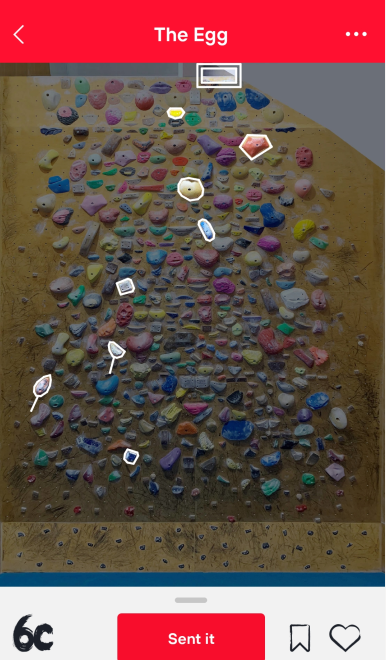 If you have some popcorn around, worth using with this.
I finished this book this week. I have been climbing for a while and I really love it. But as well, for several years I think I am not improving. I dont make a living with climbing but I want to try more difficult routes and challenge myself.
So I decided I was going to start to try different things to get stronger and climb harder. First of all, early this year, after watching this video, I decided to put in use my beastmaker board that was gathering dust…
It took me a weekend of DIY for completing it…. But has been worth it. Although I haven't managed to get an schedule to do it twice a day. I do it on weekends morning and some non-climbing weekdays. I think I feel some improvement though.
Later on, I started to do weighted pull-ups as recommended by a fellow climber from the gym. This was the excuse to buy a harness after soooo many years! 🙂
Since last year, I had a finger injury so that kept me out of proper climbing for several months but I discovered endurance. I was only able to make easy routes and put low stress in my finger so with time I managed an expected endurance. So I was happy with that and I am trying to get an endurance session each week (if my skin agrees with that).
As well, I had watched this video several times and it helped too.
In the last couple of months I started to get back to the normal climbing checking how my finger was feeling. So I decided to keep adding things. And the book has clarified many things. I really need to improve my finger strength. Something I have ignored as I always thought it was too much for me and it was easy to get injured.
Prioritise fingers and flexibility. Work in your "core"
Do high-intensity strength training when you are fresh and well rested.
Finger strength takes time, it is a slow process, dont rush it. And dont get injured!
Important is to warm-up and stretch. So this is always do so I am happy I have it in my routine.
The book gives a lot examples (and have very nice pictures) for exercises.
So I need to try things and build my training plan. And very likely get back to the book to refresh things.