When I visit Madrid, I try to buy fried almonds as it reminds me of a common "tapa" you had many years ago in most bars in Spain. Nowadays, it is kind of a luxury.
So checking a book of Spanish tapas at home, I found a recipe for salty almonds. I noticed they are not fried… but still went ahead.
Ingredients:
300g of whole almonds (with or without skin)
100ml water
1 tsp of sea salt
Process
Grill for 5-10 minutes the almonds in the oven. Just be sure they got toasted a bit.
Heat up a frying pan, add the almonds. Toast just a bit.
Add the salt to the water and mix.
Add the salty water to the hot frying pan. Keep stirring. The water should evaporate quickly and leave a salty coating in the almonds.
Once the pan is dried. Remove from the heat. Leave the almonds to cool down and store in a jar. Enjoy!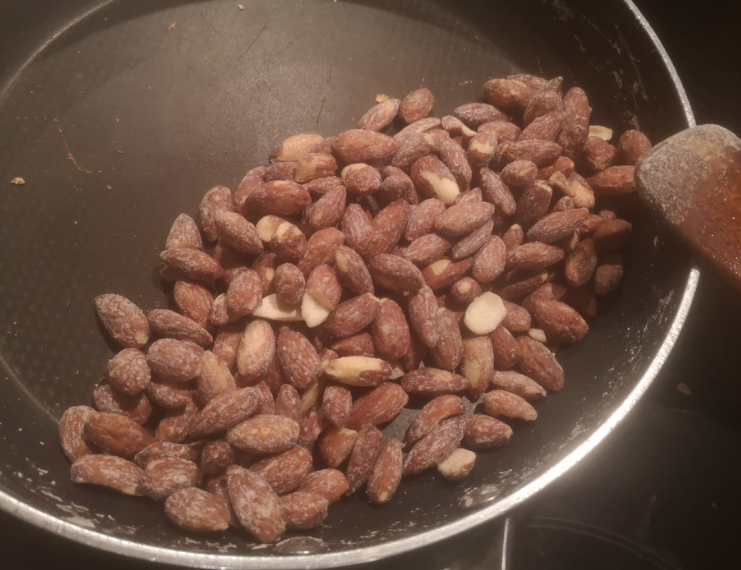 For next batch, I need to find the recipe of fried almonds (that are salty too)