Last weekend I spent it with Q, and we had a great time. I tried a couple of new things food-wise that really impressed. This is one of them.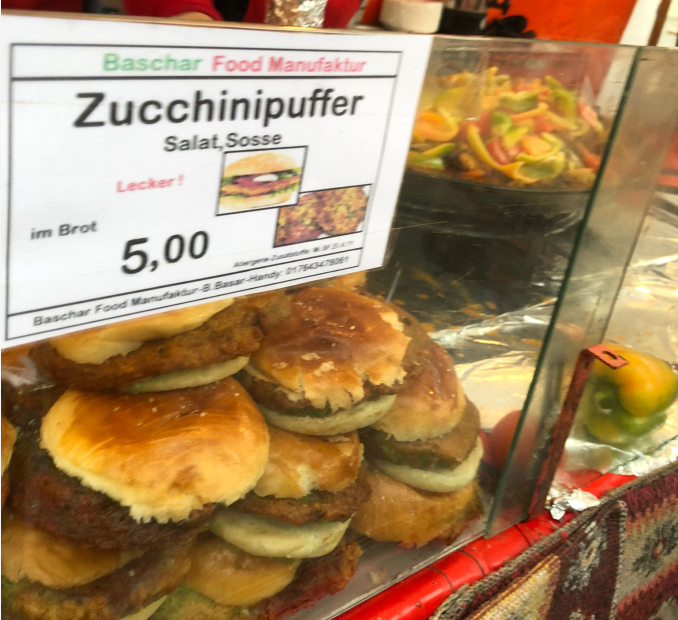 Initially I thought it was a burger but then my friend told me that it was zucchini/courgette. So we gave it a try, and it was really good (and we were a bit hungry too 🙂 So I tried to find something in the Internet and I went for this recipe:
Ingredients:
2 medium zucchini/courgette shredded (you can try 3)
1 small onion shredded or 4-5 spring onions chopped
1 small potato shredded
3 eggs
1/2 bunch of dill
1/2 bunch of parsley
100g feta cheese
150g plain flour
salt + pepper
sunflower oil for frying.
Process:
Squeeze the liquid from the zucchini. Leave the zucchini in a bowl
Add onion, potato to the zucchini.
Add finely chopped dill and parsley to the zuchini
Whisk the eggs a bit and add it to the mix.
Add the feta cheese shredded too with your fingers.
Mix all well. Add salt and pepper. Taste it.
Add the flour and mix well. You should have a nice butter.
In a deep pan, heat up the sunflower oil. Once it is hot, put a big spoon of the butter and deep fry until golden. Turn over and do the same.
Remove the fritter from the pan and put it on paper towels to absorbe the oil
Repeat the process until the butter is over.
This is my butter:#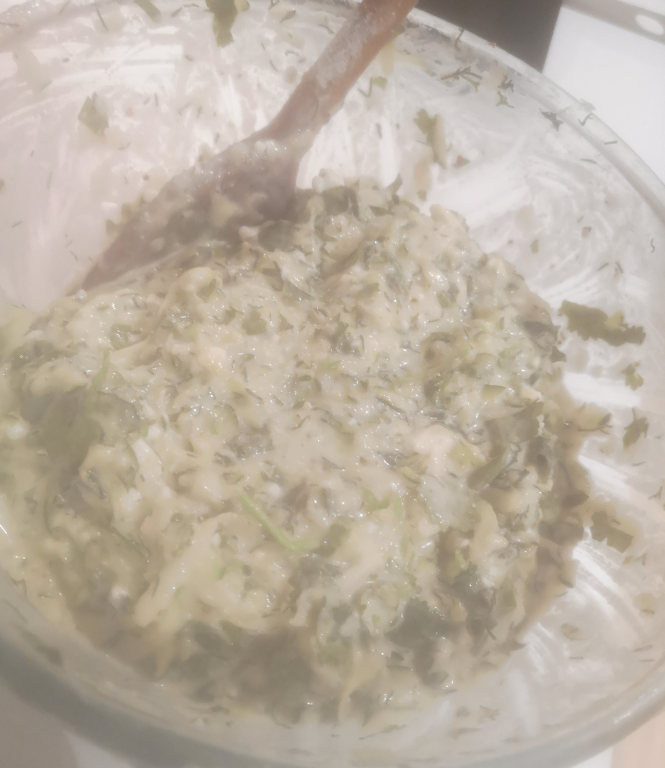 And this is after frying: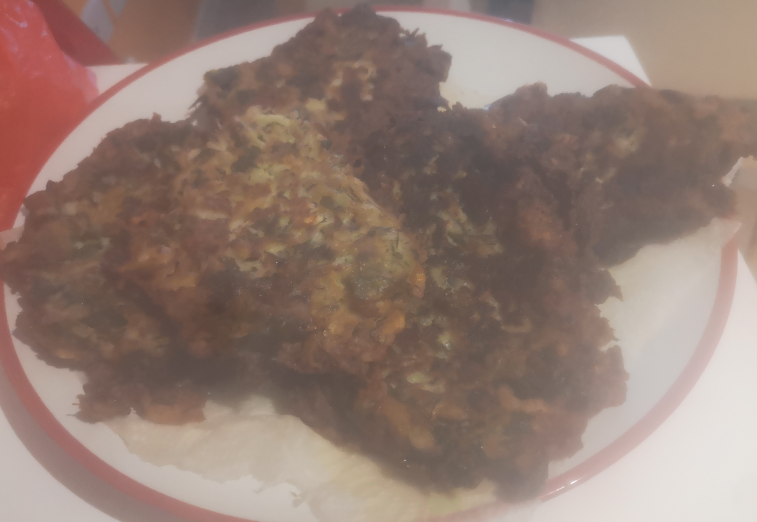 To be honest, I think it didnt't taste like the ones I tried last weekend, but it was good enough! Maybe more salt/pepper and one more courgette (total 3) and a bit less dill/parsley?