After watching this video, I decided to make my own tahini as I used it for Baba Ganoush and Humus. So I bought a 1kg bag of sesame seeds and got with it. To be honest I made a couple of mistake. Firstly my blender is not very powerful so I should have used less sesame seeds and secondly, I got confused and I added water too. At the end I improvised a bit, adding water, olive oil and a bit of tumeric. I didnt get the super liquid tahini from the video but still my paste was eatable. I used for baba ganush and it was tasty!
And…. is better my homemade tahini than the store one? To be honest, they are so different, yeah, flavour is similar, maybe more "sesamy" in the homemade. I am not a tahini expert at the end of day but I prefer the homemade, I just know it has two ingredients.
Ingredients:
1 cup (or less) of sesame seeds
olive oil
optional: 1 tsp tumeric
Process:
Toast the sesame seeds in a pan for 4-5 minutes, until the start to sweat and get a bit brown.
Put the hot sesame seeds in the blender and start to mix until it forms a paste and the blender can't do anything else. Add olive oil bit by bit. In my case, I had to add much more liquid and I added spoons of water too to get to a creamy state. Optionally, add the tumeric.
Pour the tahini into a clean (with boiling water) crystal jar.
Add some olive oil on top to avoid oxidation. Keep it in the fridge.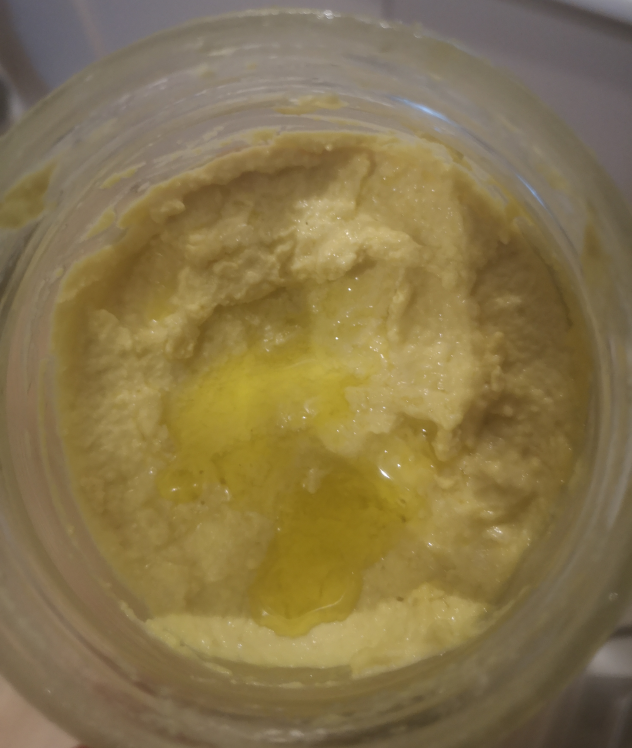 Second attempt. Much better! Don't add water!!!! Tumeric is still quite optional.