I dont really like Christmas but the few things I enjoy it is the typical sweets like turrón. It is something I wanted to try for some time so watching a video I decided to try one of them, turrón blando, based on this video.
The thing I like from turron, it is a simple recipe and super tasty. It is very common for Christmas but I have seen posh version of turrón that I think kill the idea of it.
Ingredients:
300gr ground almonds
200gr honey
100gr sugar
1 egg white
1 tsp cinnamon
1 lemon zest
Process:
In a frying pan, heat up the honey and sugar.
whisk the egg white to stiff peaks
Add the lemon zest the sugar/honey mix.
Once the honey mix is boiling, remove from the heat and add the egg whites bit a bit. Mix until no lumps. Do this at low heat. The more time you spend mixing with heat, the harder will get the turron.
Then add the cinnamon and the almonds bit a bit until all combined.
Add the mix to a container and let it cool down at room temperature.
To be honest, the result from the first video looked more like the real thing. My result is still tasty but looks more like a fudge that the typical turrón blando. So I will try the first video recipe next time.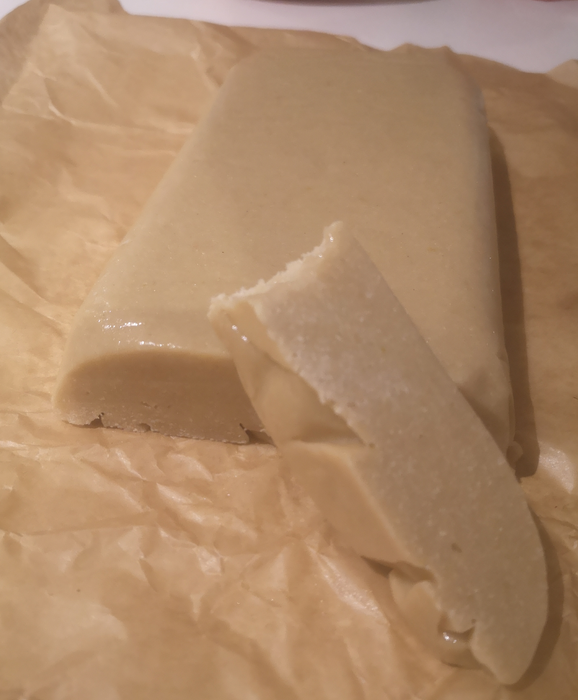 But the thing that most surprised from the video I followed is, it has been the easiest time I had done stiff peaks with egg whites. By hand. Normally, it is hard work, I got tired and sweaty but I was surprised how easy he did it in the video. I follow the same process. Egg at room temperature, use a crystal bowl (plus a bit of salt) and then use the whisker left to right. No circles. I was shocked how fast it was.
And as well, I have never done mazapán, but it is something I want to try at some point too. It looks even easier than turrón.