Ribs is something I tried for first time some years a go in a BBQ restaurant. I wanted to try for some time. So I checked these two videos: american version – spanish version.
I followed the American version mainly. I bought two rack of small pork ribs. Whatever my butcher had left.
First thing, I salt them as I was going to cook them the next day.
Pre-heat oven at 150C
Rib Rub: Salt, pepper, garlic powder, paprika. (for nex time, I need to add coffee)
BBQ Sauce: ketchup, mustard, sugar, soy sauce, apple vinegar, salt, garlic powder, paprika.
Dry the ribs with kitchen paper. Spread your rib rub thoroughly in the rack. Spread a bit of vinegar to give some moist. Wrap the ribs very tightly with aluminium foil.
Put the ribs in the oven at 150C for 2.5h – 3h.
The challenge here is to be sure if the ribs are cooked as you can't see them. But the result was good: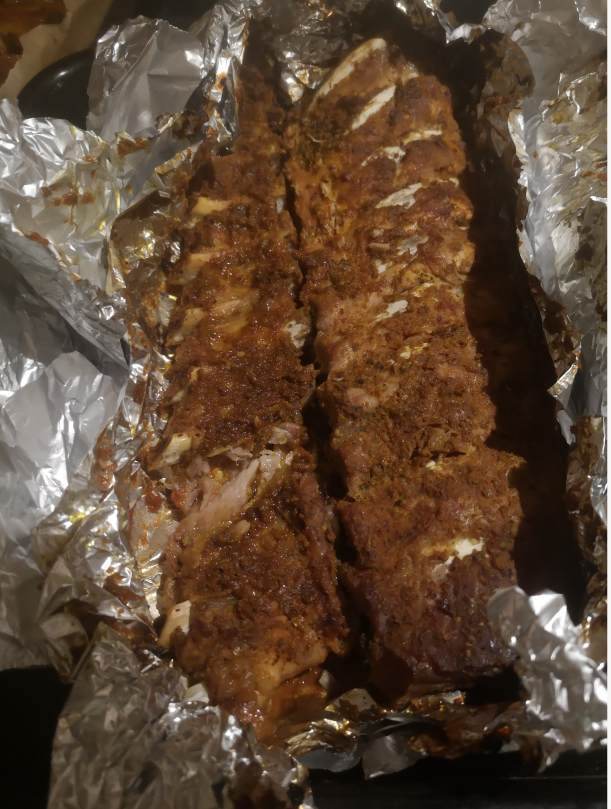 They looked tender! And there was sauce around so I think it is a good sign that they are not dry! And could pull a bone easily!
Now last part. Use a brash to spread your bbq sauce on the top and put then back in the oven at 200C for 10 minutes (or until the sauce is a bit dry)
Then you are ready!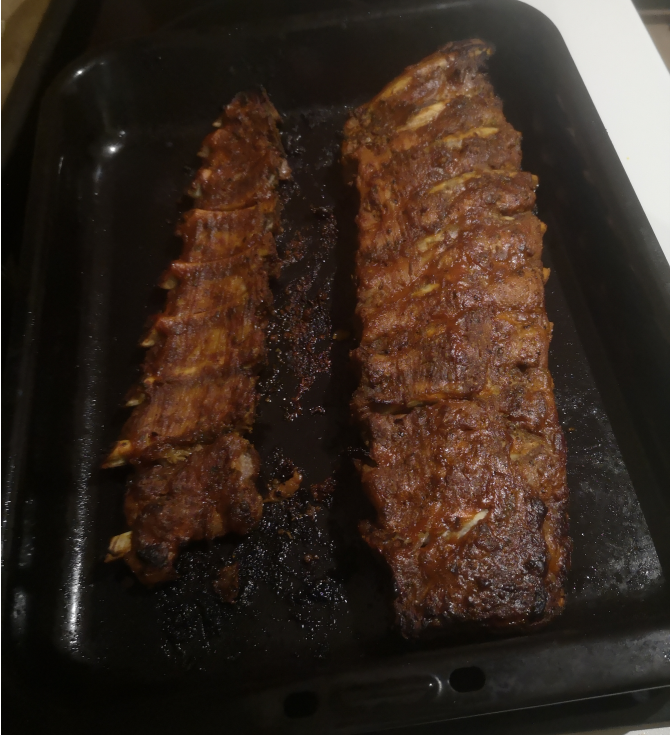 It was really testy for the first time!
A couple of days later, I tried the second rack…. and the result wasnt that good. I put the ribs at 200C for nearly 3h.. they turned up dry 🙁
Well, that's experience. But I am glad of trying!