I like bread, a lot. And I have been baking at home once a week for a couple of years already. And Mainly sourdough. Still far from the courses and videos you can find in the internet but I am happy with it. I really enjoy eating it 🙂
Once day watching some videos about sourdough, I found this focaccia sourdough recipe. I had seen another videos in the past from the author so I decided to give it a go. I have tried once focaccia a couple of years ago using yeast sackets but never with sourdough starter.
All credits to the author.
My topping was different. I did tomate sauce, thin slices of potatoes, onions, a bit of courguette and frozen rosemary.
Not sure why, my dough didnt come up like in the video/blog. I think it needs a bit more oil?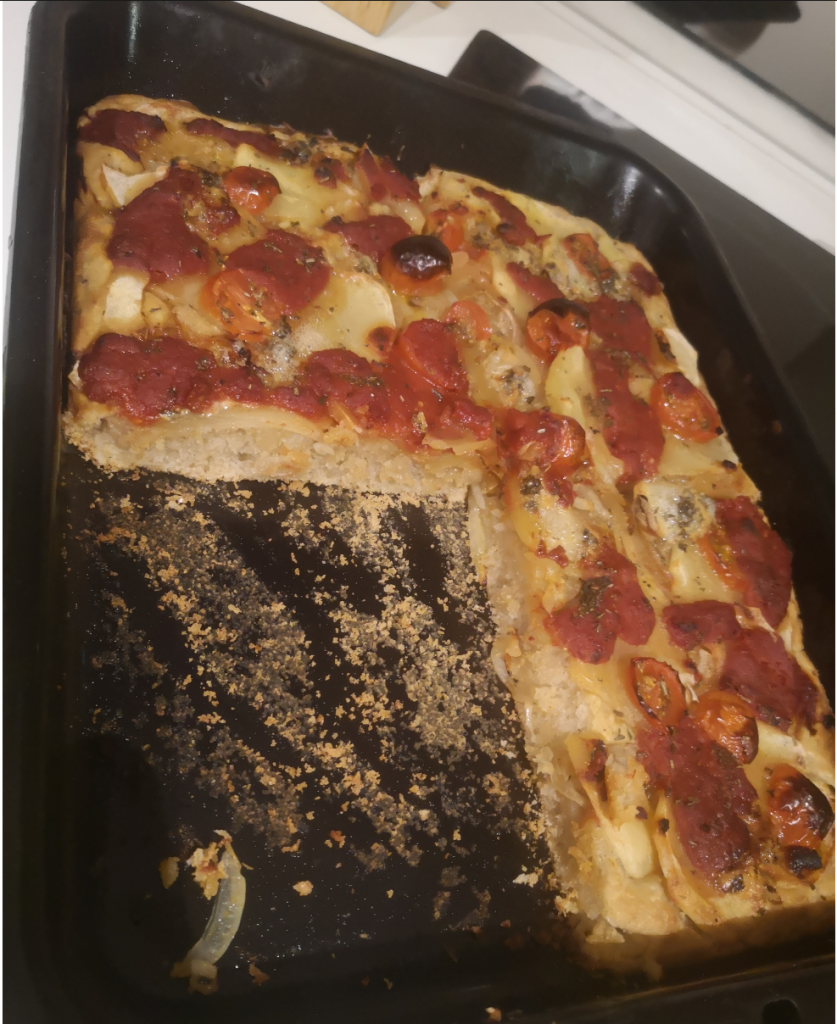 Anyway, the taste is good. Will try another time.
Other things I want to try with sourdough are croissants and ciabattas!