This is a sauce that I want to try to do more often. It is very tasty and easy recipe. Extra: you eat more cucumber. I forgot (again) dill 😛
Ingredients
500g creamy yogurt
1 cucumber
2 tbs white wine vinegar
1 clove garlic + 3 tbs olive oil
salt + pepper
dill
Process
Peel and grate the cucumber.
Add a 1 tsp of salt and 1 tbs of vinegar. Rest aside
In a mortar, put the clove of garlic and oil. Crash it until you garlic is blended with the oil.
Add the garlic oil to the yogurt and mix. Add salt and pepper
Strain the cucumber with a cheese cloth or similar. Remove most water but dont dry it out!
Add the cucumber to the yogurt. Mix well.
Add the fresh dill. Taste!!!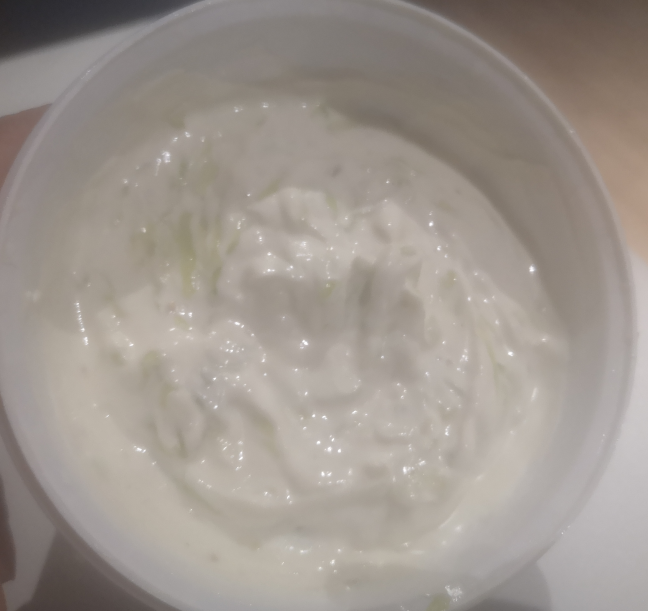 And tasted good! As the video says, the key is the vinegar.
PD: tziki