I was looking for a homemade snack bar and this video with a good one.
Ingredients:
1 cup of nuts, chopped (any type)
2 cups of oats
1 cup of tahini
1/4 cup maple syrup
1 tbs of vanilla paste
1/2 cup of coconut shreds
1/4 cup of cranberries or peel fruit (optional)
Process:
Prepare a small tray with baking paper
Mix tahini, maple and vanilla in a bowl
Add oats, nuts, coconut and cranberries. Mix all well
Pour mix in tray, spread it evenly.
Chill in fridge for 1-2h (better freezer)
To be honest my first attempt was quite bad as I didnt have enough tahini.
The second one was a bit better but doesnt look very "solid" like in the video. I think I need to try the freezer.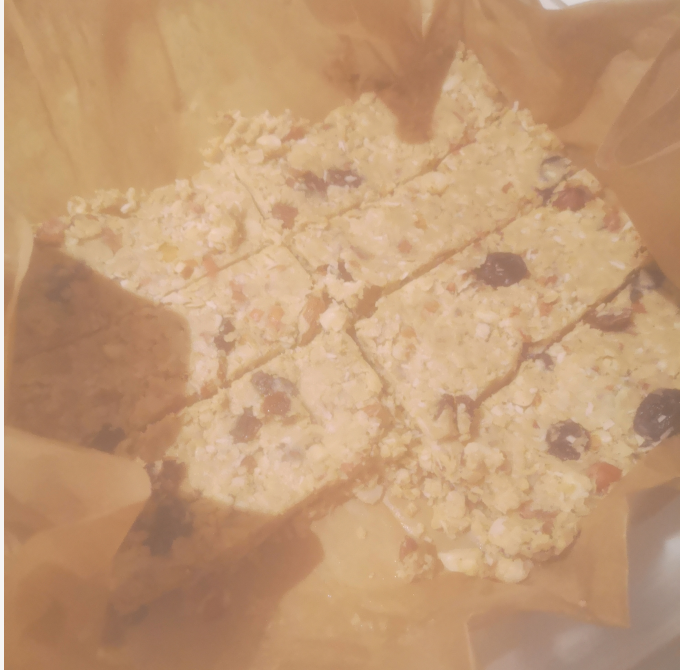 Tastes good and is not very sweet. Doesn't feel like chewing sugar.