Venice was one place I wanted to visit for some time. But I always wanted to avoid the peak season with too many people. So this weekend was ideal, already warm weather and not yet too crowed.
From one side, I had low expectations (typical mental self-defence) but I really enjoyed.
I travelled superlight and every mornig, I left my stay with debit card, some cash, phone, keys and mask. No backpack, guide, etc. I felt super comfy and "light". And the best part was walking without a direction once I visited the places I wanted.
My favourite place was Saint Mark's Basilica. I got my pre-booked ticket and attend side in the first slot. Totally worth it. I am not in expert in Art, Architecture, etc but I really like this type of building, I feel they are the TV/Internet/Mobile phones of those days. The architecture is so different from what I expected. I could feel similarities to Hagia Sofia and not very Renaissance. Strong Bizantinian influence. With touches of Romanesque. The mosaics are amazing. A lot of pan d'or and the initial characteristics of Renaissance and moving away from the Middle Age style.
I visited the Doge's Palace, Scuola Grande di San Rocco and Santa Maria Gloriosa dei Frari. All of them stunning.
As a geek of Indiana Jones, I wanted to visit one of the places from "Last Crusade", it was the church of San Barnabas. I didnt enter it, they was an exhibition and just sat around, enjoying the sun. And another of my goals were to visit some bakeries, I found just one by the church, it didnt have good references but I was curious and I got inside trying to find something interesting…. and by luck, I did: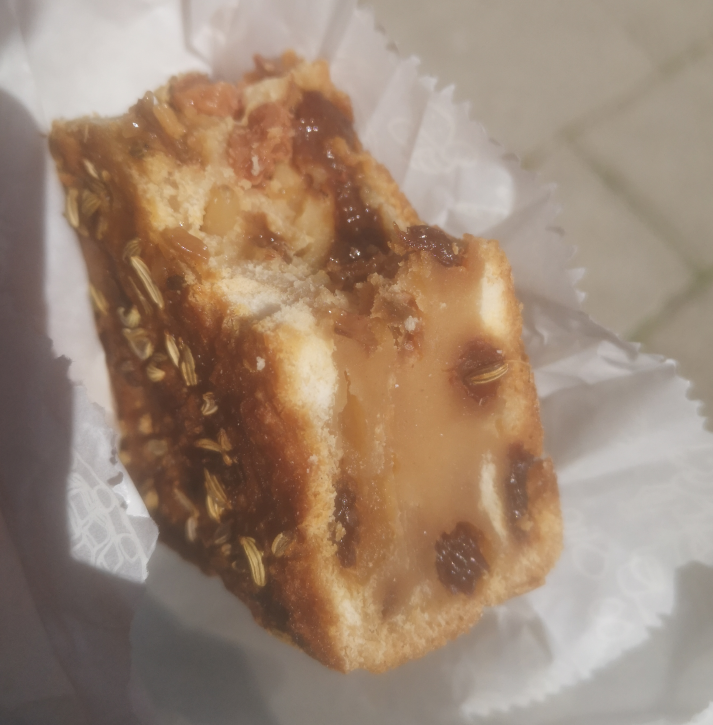 To be honest, I didnt catch the name of this sweet but thanks to the recipe and some internet search, I found out this is "Pinza Veneta". I must try this recipe soon!!!
The ingredients are simple- white flour, yellow flour, yeast, sugar, and eggs are mixed together. Candied fruits, dried figs, raisins, and fennel seeds are added too.
Another thing that really surprised me, it was seeing kids playing football, running, skating, etc in the squares!!!! No complaints from anybody, no signs of anything forbidden (like where I live) I was so mesmerized….. I wanted to play so badly…. but my legs were destroyed of walking and likely would look like be very weird….
As well, I tried a local biscuit "Bussolai". It was a big and simple biscuit. And tasty, I dont need anything fancy. Perfect with a thick hot chocolate or cold milk.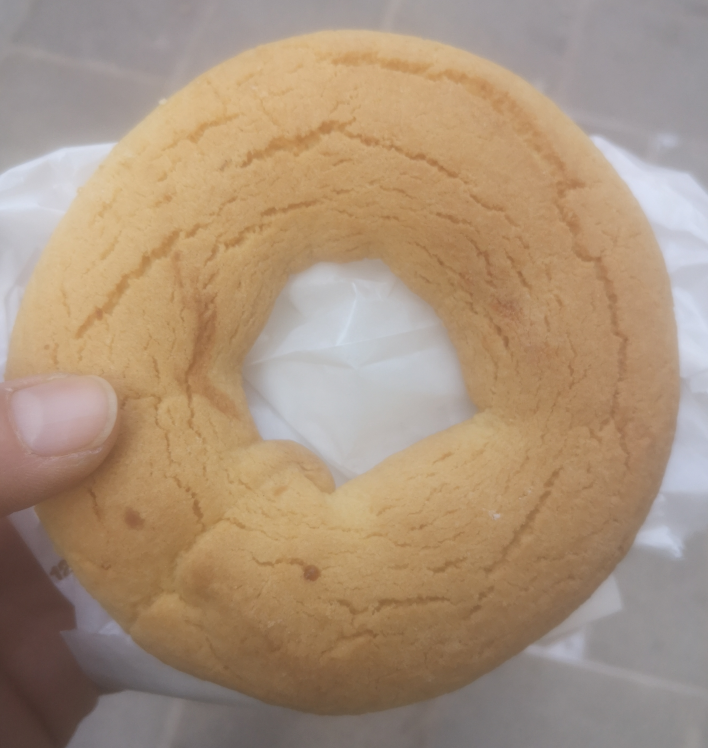 Other things that caught my eye:
Actually that Palazzo looked abandoned but there was something in the ground floor.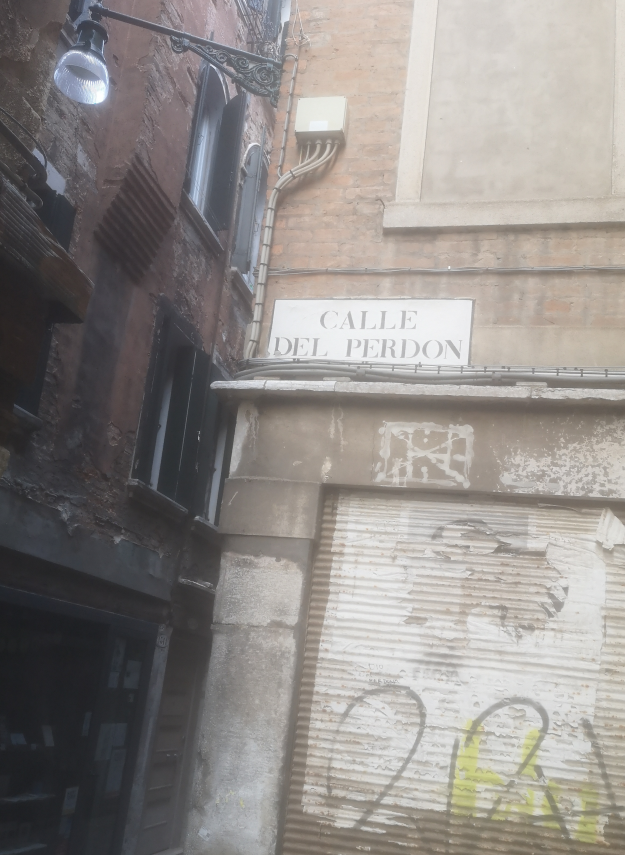 needed.
and this one made my laugh for a bit (well, more than that, I am still laughing)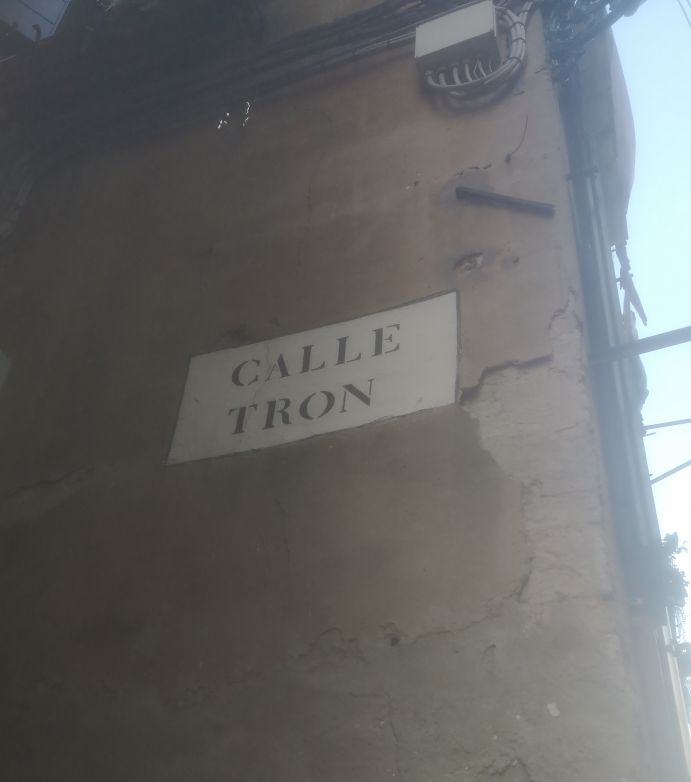 As I didnt want to spend all my time in Venice, I decided to pay a visit to Padova. There are many places close to Venice worth a visit (trains are quick and cheap) and in Padova just wanted to visit the Scrovegni Chapel but I failed because I didnt book my ticket the day before…. and the Padova University where Galileo taught for several years. It was interesting to learn about the history of the University from the origin of the main building, the podium of Galileo, the anatomy theatre and the first woman to graduate from University, Elena Cornaro.
As well, I wanted to visit the Saint Anthony's Basilica. It was bigger than expected and it was quite busy (it was Sunday). I couldnt take pictures inside but I was really surprised by the frescos (mainly in the "bottom" of the basilica) and the remains of the saint. It was quite different from Saint Mark's.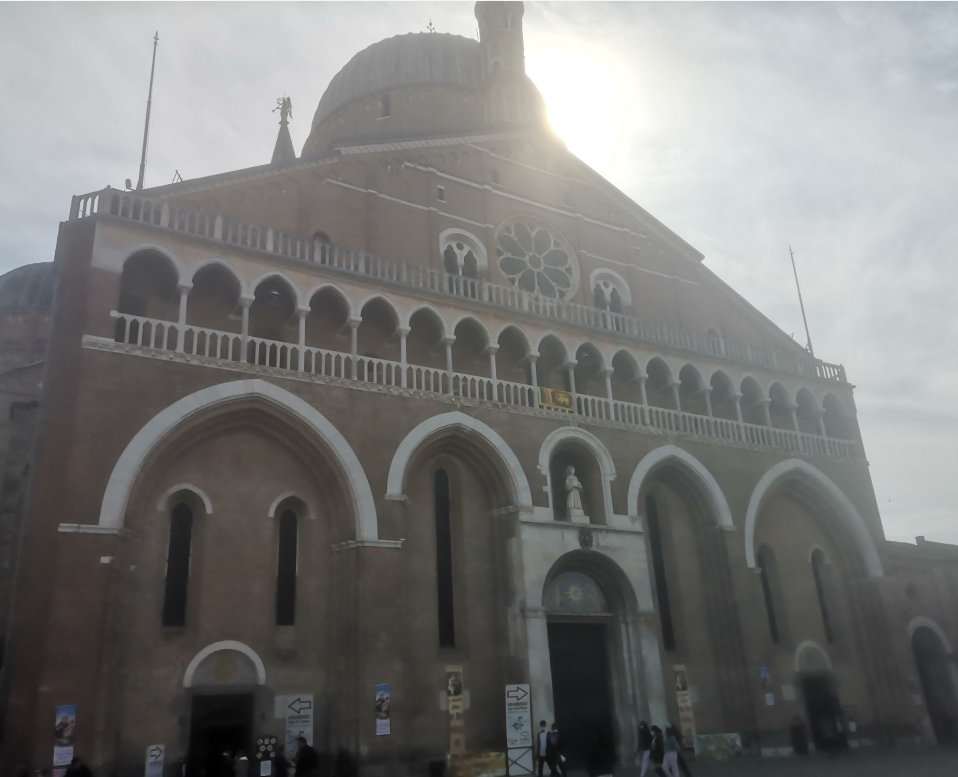 Something that surprised me, there was a big Sri Lanka community that day. I guess it is related to this.
As well, I wanted to try some local sweets and this blog was in two words a-mazing! I went to the Pasticceria Europa that wasn't too far from the center and I tried a hot chocolate and two local sweets. The first one was a rice custard cake and the other I couldnt identify.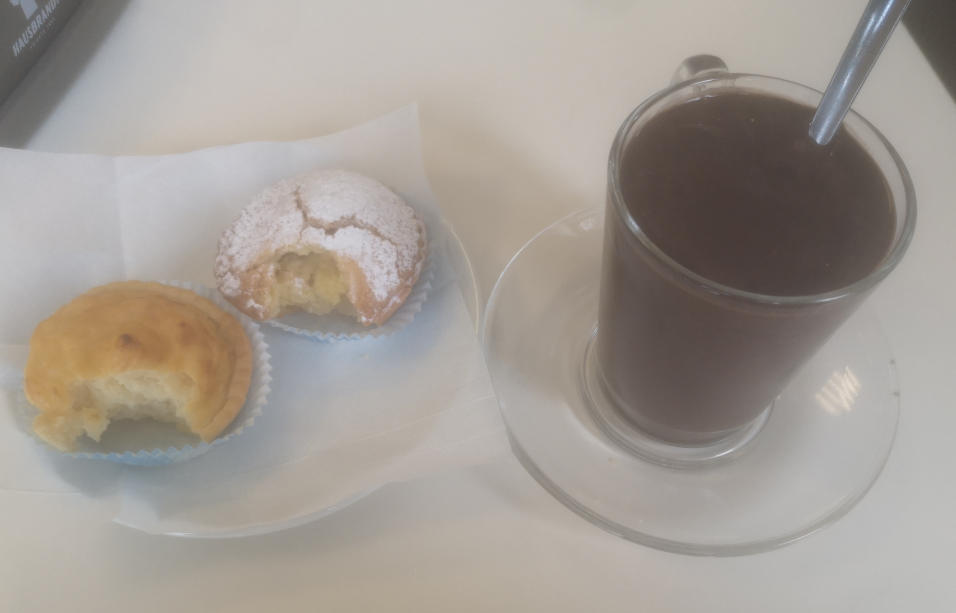 I walked through the historic center and it was nice stroll.